ARCHIE POWER SYSTEM

Enerdrive has created another great practical solution for the Australian market. The Archie unit has been aptly named due being designed to fit in the space behind most modern Ute's rear wheel arches. This all-in-one power system has been created to be either installed permanently in the vehicle or kept as a flexible portable power source. The benefit of the Archie being a self-contained unit allows it to be moved to wherever you need it.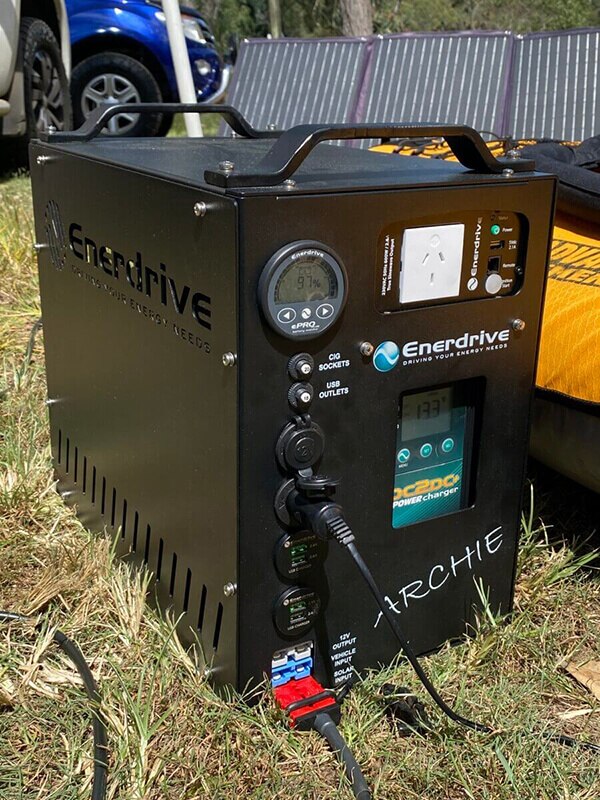 Boasting a plethora of accessories and sockets the Archie can be used for a number of uses to suit all lifestyles and applications. With the 100AH Enerdrive Lithium Battery the Archie is capable of powering a number of devices. Enerdrive build these as required so if you feel the 100AH isn't enough you can even elect to upgrade to the 125AH version for that extra power. The Archie has DC outlets front and back for added versatility along with the additions of a 600W Pure Sine Wave inverter and their trialled and proven DC2DC charger.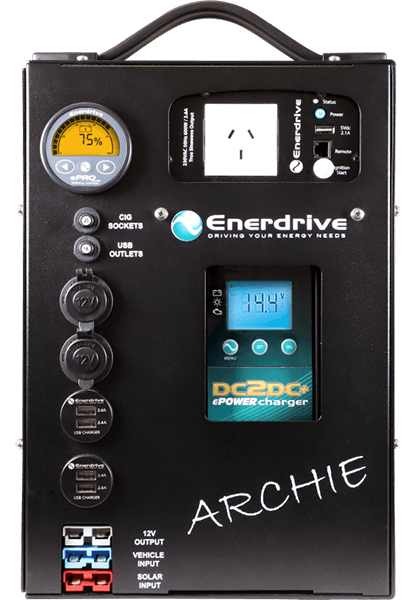 The Archie Power System features:
Powder coated Alloy Construction Case inc Handles
eLITE 12V 100AH Lithium Battery
ePOWER DC2DC 40+ Charger inc MPPT Solar Regulator
ePOWER 600W Pure Sine Wave Inverter
ePRO Plus Battery Monitor
6 x Circuit Breaker for Inputs/Outputs
2 x 50A Anderson Outlets
3 x 12V DC Outlets
2 x Twin USB Outlets
Battery Reset Button
Enerdrive stands behind their product so strongly that it comes with a 5 year warranty. Being designed and built in their Brisbane warehouse they also have a team of technical staff to provide any answers to your questions. Shop now or call your local Battery World store for all your battery needs and expert advice.