OZCHARGE PRO1200L

The PRO1200L battery charger is perfect all round battery charger for charging batteries found in passenger vehicles, jet skis, motorcycles and garden equipment. The Lithium Compatible PRO1200L can also be used to maintain batteries up to 360Ah making it ideal for maintaining vehicles that spend extended amounts of time without being driven including classic cars, motorcycles and boats.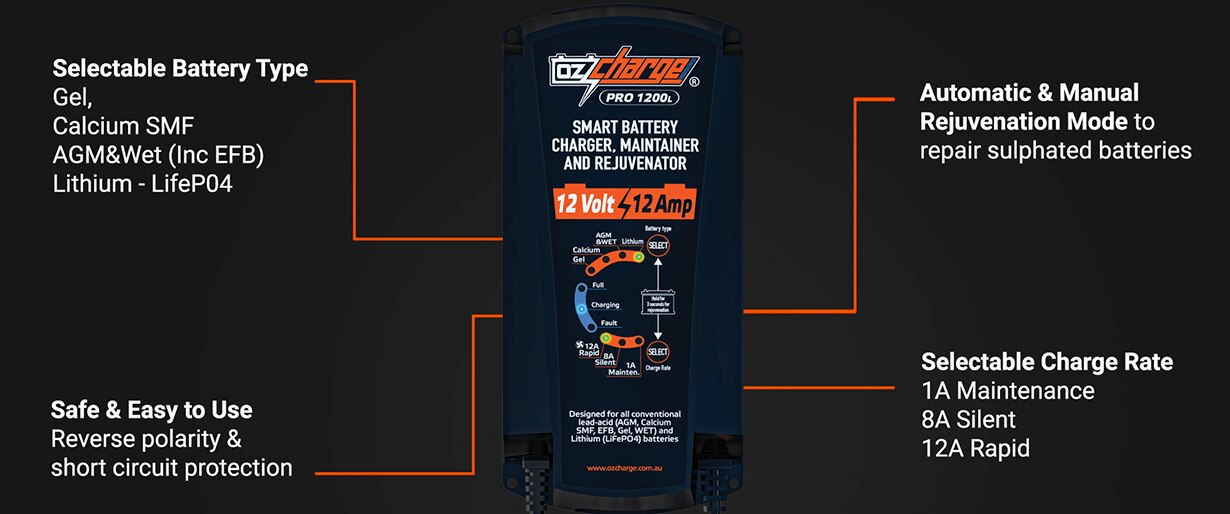 The OzCharge Pro1200L features:
9-Stage Battery Charging.
Boost battery performance and increase the life of your batteries.
Selectable Battery Types.
Selectable Charge Rate.
Charges 12V batteries from 3Ah-240Ah
Maintenance (trickle) charging up to 360Ah for longer life batteries
Patented desulphation and battery reconditioning and rejuvenation function
5 year warranty
Life time support
Find yours at your local Battery World Store today!